The United Nations Development Programme (UNDP) and the International Trade Centre (ITC) team up to empower African small businesses, women and young entrepreneurs to leverage the African Continental Free Trade Area (AfCFTA) and expand cross-continental business opportunities.
This joint UN initiative comes as the continent contends with the economic strain of the COVID-19 pandemic and seeks to drive recovery as well as build resilience for African businesses across the continent. ITC and UNDP will aim to increase the competitiveness of businesses, grow employment opportunities and achieve UN Sustainable Development Goals (SDGs) 1, 5, 8, 9, 12 and 17.
By signing a Memorandum of Understanding (MoU) today in a joint online ceremony, both organizations commit to boosting the economic empowerment of women, increasing economic and employment opportunities for youth, broadening access to trade and market intelligence for small businesses and promoting e-commerce to enhance intra-African trade.
These four working areas come as part of ITC's One Trade Africa initiative which seeks to empower, enable and enhance small businesses to access business opportunities, with a focus on ensuring women and youth are included in the continental market equation.
The objectives also align with UNDP's Renewed Strategic Offer in Africa which includes a key focus on promoting structural transformation in Africa. Building on UNDP's Signature Initiative on Women and Youth and its ongoing work programme in support for AfCFTA implementation, this collaboration will strengthen UNDP's capacity to offer concrete support to businesses on the ground to maximize benefits from the continental free trade area.
UNDP and ITC will achieve these objectives through joint action at country level. Both agencies will support efforts to train and coach business support organizations and incubator hubs, equip policymakers with data, organize joint continental events and virtual workshops and expand opportunities for e-learning.
Small businesses, women and young entrepreneurs will be equipped to take advantage of the AfCFTA and more effectively cater to the African market, which is expected to total 1.3 billion consumers by 2050.
As the AfCFTA's market continues to grow, entrepreneurs will be linked with concrete and lucrative business opportunities across Africa and internationally.
 'The ITC is committed to making the AfCFTA a platform for the economic transformation of Africa,' ITC Executive Director Pamela Coke-Hamilton said. 'Together with our partners at UNDP, we can ensure that small businesses in Africa – especially those owned by women and young entrepreneurs – find new markets and new pathways to prosperity.'
'The AfCFTA offers a real chance for both governments and businesses to tackle some of the structural bottlenecks in the way of Africa attaining the promise of trade for human development,' UNDP Administrator, Achim Steiner said. 'I am convinced that boosting intra-African trade will help accelerate the continent's efforts to build forward better, and greener, from the COVID 19 pandemic'.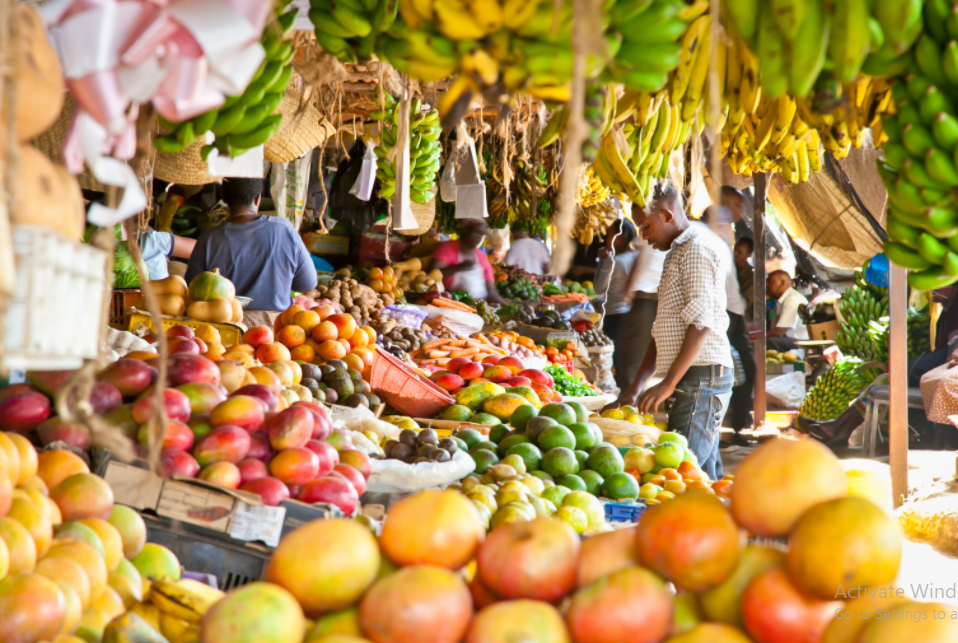 'At a time when the world seeks recovery from COVID 19, we believe that empowering women and youth-led exporting enterprises to access opportunities in the AfCFTA is the right approach,' UNDP Assistant Administrator and Director, Regional Bureau for Africa Ahunna Eziakonwa said. 'This is the new way of working in the United Nations. We are leveraging UNDP's presence in AfCFTA countries, coupled with ITC's SME trade expertise, to offer a stronger value proposition to make trade work for the SDGs.'
The MOU will also provide both agencies with a framework to support increased competitiveness and resilience of MSMEs in developing countries, with a focus on the green economy and digital transformation.