MediLife medical center today opened a new branch at Ridge court in Parklands-High Ridge Ward.

This is the second health facility being opened in the ward in less than a month.

Speaking during the event, Hon Jayendra Malde who is the representative of the ward in the County Assembly of Nairobi, thanked the stakeholders of MediLife clinic for ensuring the agenda by the government of ensuring a proper health care system is achieved.

"Thank you MediLife for ensuring the universal health care system is achieved. This is one of the big 4 agendas by the president. This facility will be serving all the members in our ward and it will be affordable. So don't be afraid to come to the facility to get the services," said Malde.

Malde was also accompanied by his friend Hon Dawood Abdul Rahim who is a Mp in Meru County.
Hon Dawood congratulated Hon Malde for the good work he is doing for the citizens and encouraged the citizens to remain cool as the electioneering period is nearing.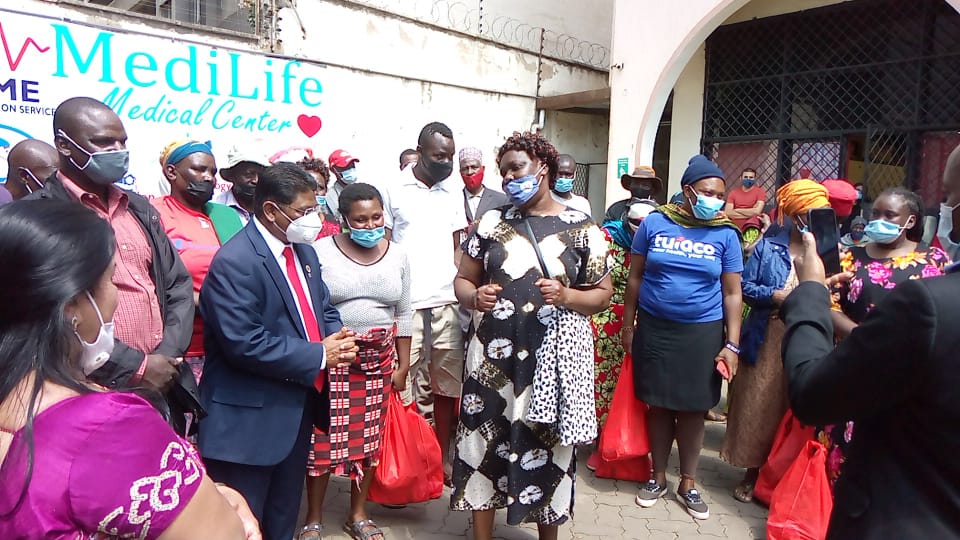 " Congratulations to Hon, Malde for the good work to the citizens. Health is a major priority to citizens and it's always good to ensure that citizens get it affordably. We are nearing elections so, citizens be cool and all shall be well," said Dawood.

The Westlands Member of Assembly, Hon Tim Wanyonyi who was present also ecoed the importance of a sustainable health care system.

Malde also went ahead and shared food stuff to the citizens who were present at the event. He also promised to ensure the citizens in the Highridge area who have lacked electricity since April after Kenya Power disconnected it that they'll get it soon.

"As you all know we I have been giving out bursaries in the last four years. I will still continue to give more till the end of my governing period to ensure that our children get to school. For those whose power was cut short, it will be restored soon, " said Malde.

Citizens around thanked him alot and promised to elect him again to represent them.

" Hon Malde you've done great work and we are happy about it. Our children have gone to school because of you. We know as you have promised we will have power soon," they said in unison.